Cost-Effective SEO Services
Improve Your Website's Ranking With SEO
Pricing Starts At $1,250 Per Month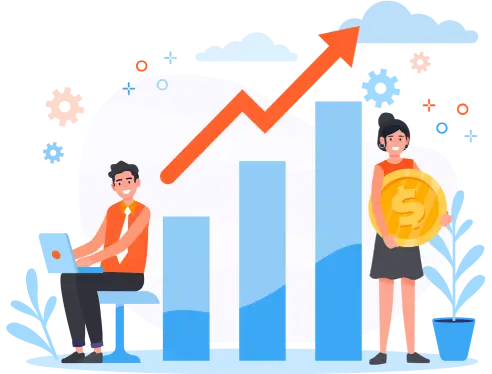 SEO Local And National Plans Search Engine Optimization
SEO Local and National Plans are ideal for local businesses to generate online visibility by targeting geographical cities / states and industry relevant keyword categories. These also include advanced on-page optimization, locally relevant content writing, informational content syndication, guest blogging, local citation building and social media posting.
We make it possible for local businesses to compete online by ranking their website higher in local search results of Google. Why is it important to rank higher in Google? Well, more than 90% of consumers search on Google before making a buying decision. We help your website rank higher, beat your competition and drive more sales.
Gain Higher Visibility and More Traffic with SEO Services in Denver, Colorado
If you have ever wondered how your competition is seeing so much success,chances are they are likely working with an experienced SEO agency in order to boost their website traffic. As a full service digital marketing agency, the team at Digital Traffik Agency specializes in providing customers across the United States with affordable SEO services that can help their brands gain nationwide exposure. We tailor our search engine optimization services to cater to the specific needs of your business, providing value at every step of the process.
As an experienced SEO company based in Denver, CO, the team at Digital Traffik Agency has extensive knowledge with a range of highly effective SEO techniques that can change the way that you work online. We develop our strategies from the ground up, using innovative tools and high level data driven research to develop the ultimate campaign that will have a significant impact on your bottom line.
Services Our SEO Agency Offers
1. Local SEO and National SEO
At Digital Traffik Agency, we offer our customers a wide range of local and national SEO services designed to make maximum impact on your sales. We provide SEO for niche businesses, including SEO for lawyers, doctors, medical spas, as well as SEO for contractors. In addition to our local and national SEO, we also offer Google Business profile optimization, which is a perfect option for businesses with a store front as well as those with a specialized service area business. We also offer SEO for multi-location businesses so that you can drive new customers to your brand in a consistent manner.
2. E-Commerce SEO
SEO can take your online business to the next level. Our Colorado based agency specializes in working with the major e-commerce solutions such as Shopify and WooCommerce, building effective strategies that ensures your products are featured highly on search engine rankings. We help you gain national exposure across the United States, ensuring that you have the largest customer base so that you can see your profits soar.
Features and Benefits of Using Digital Traffik Agency
As your Denver, CO based SEO specialist, Digital Traffik Agency provides a range of affordable local SEO services and competitor analysis that will get your brand noticed. Our strategies are designed to save you time and money, and with a team of experienced local SEO professionals on your side, your business can reach new peaks. Your website will be featured at the top of search engine rankings, ensuring that your products have exposure to the most valuable markets.
At Digital Traffik Agency, we offer a wide range of services such as a technical SEO audit to see how your current strategy is working, business listing management and access to the Google search console. Our customized approach is suitable for businesses in a wide range of industries.
Get Your Customized Plan That Works Best For Your Business!
Our Denver, CO based SEO campaigns are priced to suit your needs, with local SEO plans starting at $1,250 a month and national campaigns starting at $2,500 per month. We start with a comprehensive consultation to evaluate your needs, and then enact a strategy that will drive success. At Digital Traffik Agency, we are budget friendly and understand that every business has their own advertising spend. We value your business and will customize a plan that best fits within your budget. To work with an experienced team of SEO professionals based in Colorado, get started today by giving us a call at (720) 221-4657. We look forward to working with you to help your business grow!
Lets Start With


30 Minutes Strategy Call