PPC That Boosts Sales and Revenue
Pricing Starts At $850 Per Month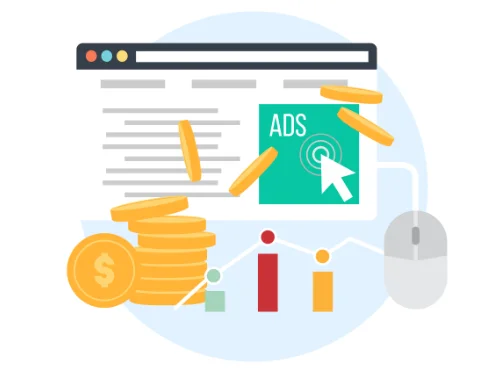 PPC Plans Paid Advertising
A Digital Traffik Agency, we make it possible for businesses to compete online by placing their websites higher in Google search results. Why is it important to rank higher in Google? Well, more than 90% of consumers search on Google before making a buying decision. Digital Traffik Agency helps your website rank higher, beat your competition, and drive more sales.
What is PPC?
Paid advertising is a highly effective technique that ensures that your products and services are seen in search engine rankings. Working with a pay-per-click agency is critical in driving success for your brand online. Digital Traffik Agency is the #1 PPC management agency in Denver, CO offering national exposure across the United States with custom built PPC services that drive success. As the Top PPC agency in Colorado, we have extensive experience with Google Ads management services, creating exquisite campaigns that have lasting power. Working with a PPC management company is a crucial part of any successful digital marketing campaign.
How Do Google Ads Work?
Paid advertising works by making a bid for a particular ad placement through Google Ads management services offered in the United States by Digital Traffik Agency. If your bid is higher than the cost per click, then you win the placement. You can also set a maximum budget per day if you are unsure how to price your ads, but with the team at Digital Traffik Agency, we can help you at every step of the process.
The Effective Process For PPC Campaigns That Generate Results
Site Assessment and Intake: We start by auditing your business to define your goals and objectives, ensuring that your campaign has the power to drive consistent growth for your brand online.
Keyword Research and Ad Groups: We take a research-driven approach to develop your keyword list, create ad groups and manage all bids for your campaign. We carefully optimize throughout the process.
Create compelling PPC Ads that will make a click-through worthwhile: We create ads that compel your potential customers to click and ensure that your campaign has reached across the United States.
Campaign Monitoring: We offer a fully featured dashboard where you can monitor the progress of your campaign to see our work in action. We believe in transparency at every step of the process.
Analyze your findings to improve your advertisements: Our PPC advertising experts are always monitoring and optimizing your campaign, ensuring that it stays relevant as your business or your market evolves.
Our Pricing
As the top PPC agency in Colorado, the team at Digital Traffik Agency offers affordable PPC services that cater to any budget. Our prices start at $850 per month, but we will create a tailored plan to suit your needs. To find out more about our services, or to get started with paid advertising, call us today at (720) 221-4657.
Frequently Asked
Questions
Why use Google Advertising?
Google Ads are one of the most effective marketing tools, offering a range of benefits that enhance visibility for your brand. Without incorporating it into your digital marketing strategy, you will not be able to outperform the competition.
Why do you need a PPC agency?
A PPC agency features experienced paid advertising professionals that can help you navigate the complexity of this marketing strategy. Working with a Denver, CO team such as Digital Traffik Agency is paramount in ensuring that your campaign is successful.
Lets Start With


30 Minutes Strategy Call